MODEL PEMBELAJARAN ILMU PENGETAHUAN ALAM INTEGRATIF BERBASIS KEARIFAN LOKAL DI SEKOLAH DASAR
Keywords:
Learning Model, Integrative Science, dan Local Wisdom.
Abstract
The purpose of this research is to know comprehensively about local wisdom-based the integrative science learning model in Al-Karim Natural Elementary School of Lampung. The type of this research is qualitative research using a case study approach. According the results of interview, participative observation, and documentation, local wisdom-based the integrative science learning model are applied through two aspects, namely The first is aspect of learning devices such as spider web, semester plan, mapping, syllabus, lesson plan, and teaching material integrated with verses of Al-Qur'an or Hadits which are relevant to learning material. Natural wealth and local culture of Lampung are becomed as a learning location and learning theme. The second is aspect of the teaching and learning implementation with three approaches are 1) bayani approach, namely the teacher explains the theories of science material integrated with natural resource of Lampung-based the relevant meaning of Al-Qur'an or Hadits; 2) the burhani approach, the teacher guides students to do direct observation in the natural environment and to understand the benefit of the material learned for life; and 3) the irfani approach, the teacher explains the benefit values ​​of the science material and of the verses of the Al-Qur'an or Hadits which be able to be felt and be actualized by students through life philosophy values of the Lampungnese (Piil Pesenggiri)–based attitude and behavior in daily life. The finally, the learning process becomes more meaningful and provides understanding to students that Islam is a perfect religion which is not only related to the value of worship, but also it is as a source of sciencecontained in the Al-Qur'an and Hadits.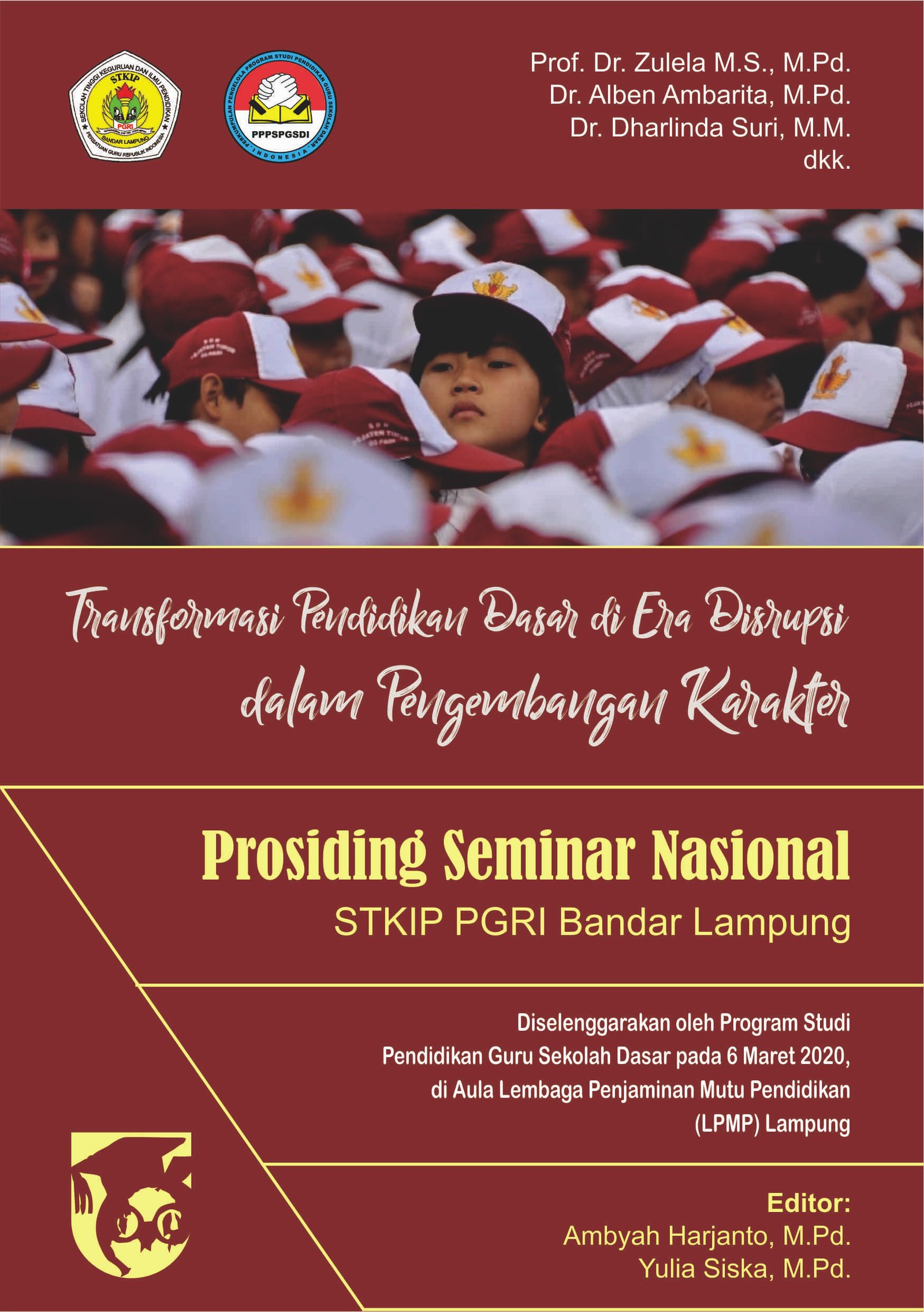 Downloads
How to Cite
Bujuri, D. A. ., Baiti, M. ., & Baharudin, B. (2022). MODEL PEMBELAJARAN ILMU PENGETAHUAN ALAM INTEGRATIF BERBASIS KEARIFAN LOKAL DI SEKOLAH DASAR. Prosiding Seminar Nasional STKIP PGRI Bandar Lampung, 2(1), 285–302. Retrieved from https://proceeding.stkippgribl.ac.id/index.php/semnas/article/view/41