PENINGKATAN KEMAMPUAN BERPIKIR KRITIS PESERTA DIDIK MELALUI PENERAPAN MODEL PROBLEM BASED LEARNING (PBL)
Keywords:
Problem Based Learning (PBL) models, critical thinking skills, learning outcomes.
Abstract
This research is motivated by the low critical thinking and learning outcomes of class IV D students of IV SDIT Baitul Jannah Elementary School on thematic learning. The purpose of this study was to study the improvement of critical thinking and student learning outcomes through the application of the Problem Based Learning (PBL) model. The research method used is classroom action research (PTK) which is carried out in 2 cycles, each cycle consisting of planning, implementation, observation, and reflection. The technique of collecting data is done by observation and test questions. The analysis technique used is qualitative and quantitative analysis. The research model of Problem Based Learning (PBL) can improve students' critical thinking skills and learning outcomes. This can be seen from the percentage of classical critical thinking completeness of students in the first cycle (50%) obtaining the category "Quite Critical" and in the second cycle (79%) increased the category of "Critical".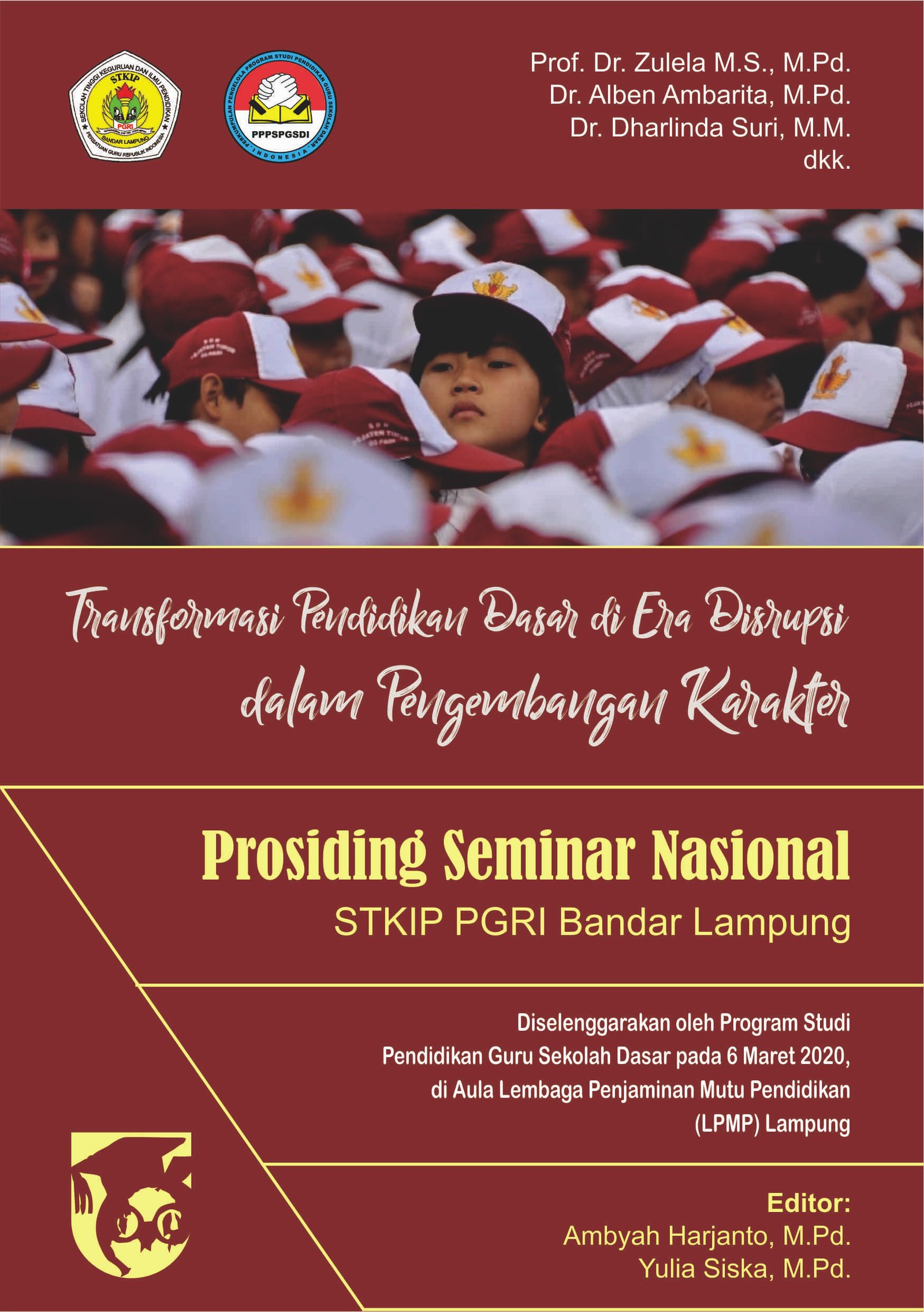 Downloads
How to Cite
Ristika, R. (2022). PENINGKATAN KEMAMPUAN BERPIKIR KRITIS PESERTA DIDIK MELALUI PENERAPAN MODEL PROBLEM BASED LEARNING (PBL). Prosiding Seminar Nasional STKIP PGRI Bandar Lampung, 2(1), 249–268. Retrieved from https://proceeding.stkippgribl.ac.id/index.php/semnas/article/view/39