KONSEP INTERNALISASI KARAKTER BELA NEGARA PENDIDIKAN PANCASILA DAN KEWARGANEGARAAN DALAM BUKU TEKS PEMBELAJARANTEMATIK DI SEKOLAH DASAR
Keywords:
Character Education, National Defense, and Pancasila and Citizenship Education.
Abstract
The purpose of this study is to provide a theoretical conceptualization of Internal Defending of State Defending Characteristics in Thematic Elementary School Textbooks as a textual guide. The form of the study of this paper is done through a Qualitative Approach using Textual and Domain analysis which in the end after conducting research and discussion of the conclusions obtained are; 1) The concept of internalization of the character of the Defending the Country through Thematic Learning Textbooks is done through learning from specific to general nature and 2) Theoretically can arouse national and state life beliefs in the Framework of the Unitary State of the Republic of Indonesia early on in elementary school students.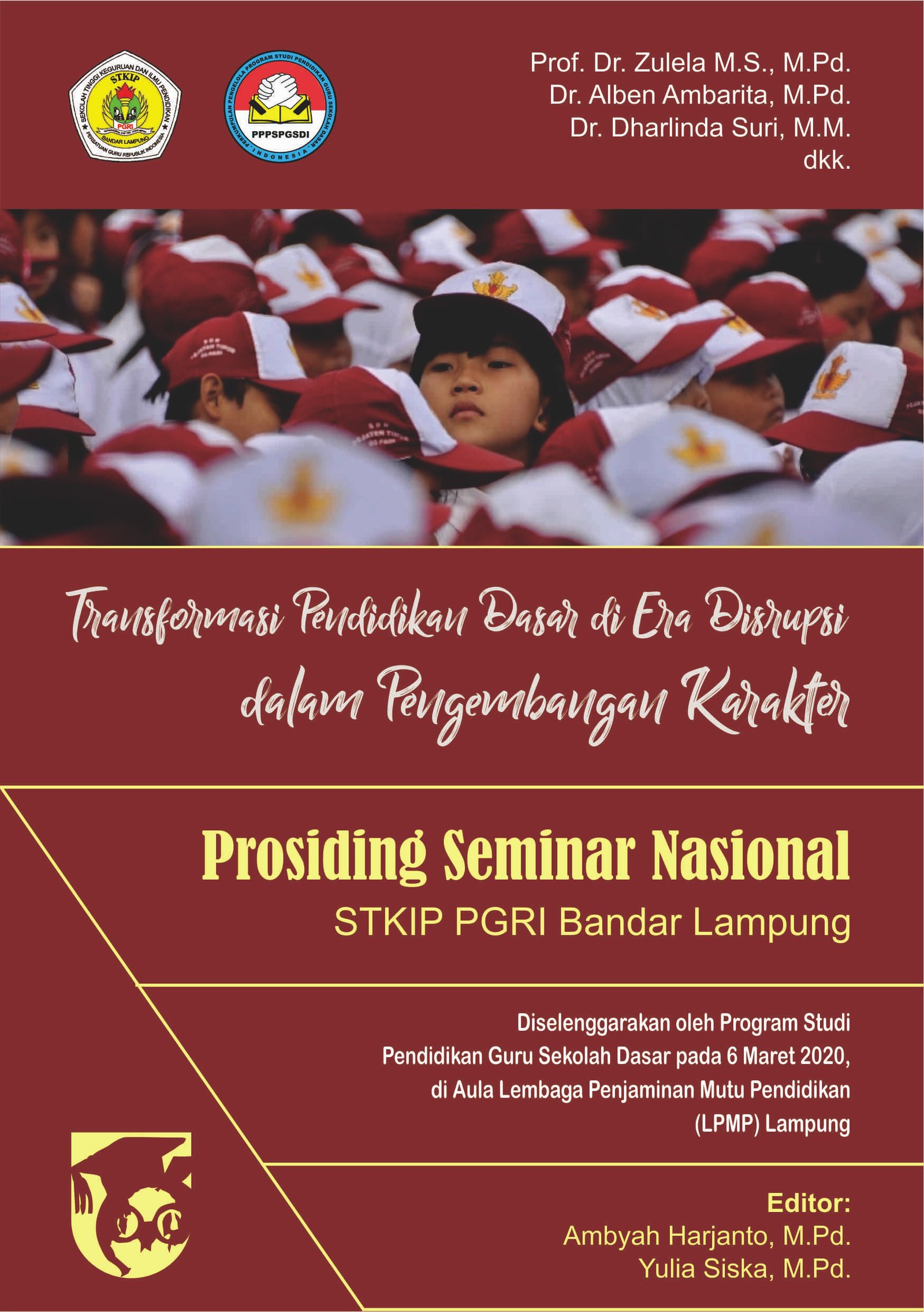 How to Cite
Fatahillah, F., & Anggraini, M. P. . (2022). KONSEP INTERNALISASI KARAKTER BELA NEGARA PENDIDIKAN PANCASILA DAN KEWARGANEGARAAN DALAM BUKU TEKS PEMBELAJARANTEMATIK DI SEKOLAH DASAR. Prosiding Seminar Nasional STKIP PGRI Bandar Lampung, 2(1), 161–180. Retrieved from https://proceeding.stkippgribl.ac.id/index.php/semnas/article/view/34