PEMBELAJARAN KETERAMPILAN MENYIMAK MENGGUNAKAN METODE COOPERATIVE LEARNING DI SEKOLAH DASAR NEGERI 42 PONTIANAK
Keywords:
skills, listening, advertising, print media
Abstract
This study aims to determine the results of listening skills learning by using cooperative learning methods in 42 Primary Schools in Pontianak. The stages in the research, include planning, action, implementation, observation, and reflection. The subjects in this study were 42 Pontianak Elementary School students. The data collection techniques employed were observation, interview, and test techniques. The data analysis technique is a comparative critical analysis technique and a critical analysis technique. Based on the results of the study it can be concluded that the cooperative learning method can improve the listening learning process. This can be seen from the observations and reflections as follows (1) students' interest in listening learning increases, (2) teachers are able to increase student interest in learning, (3) teachers are able to apply cooperative learning methods; (4) the teacher is able to manage the class; (5) the teacher is able to increase students' nationalism.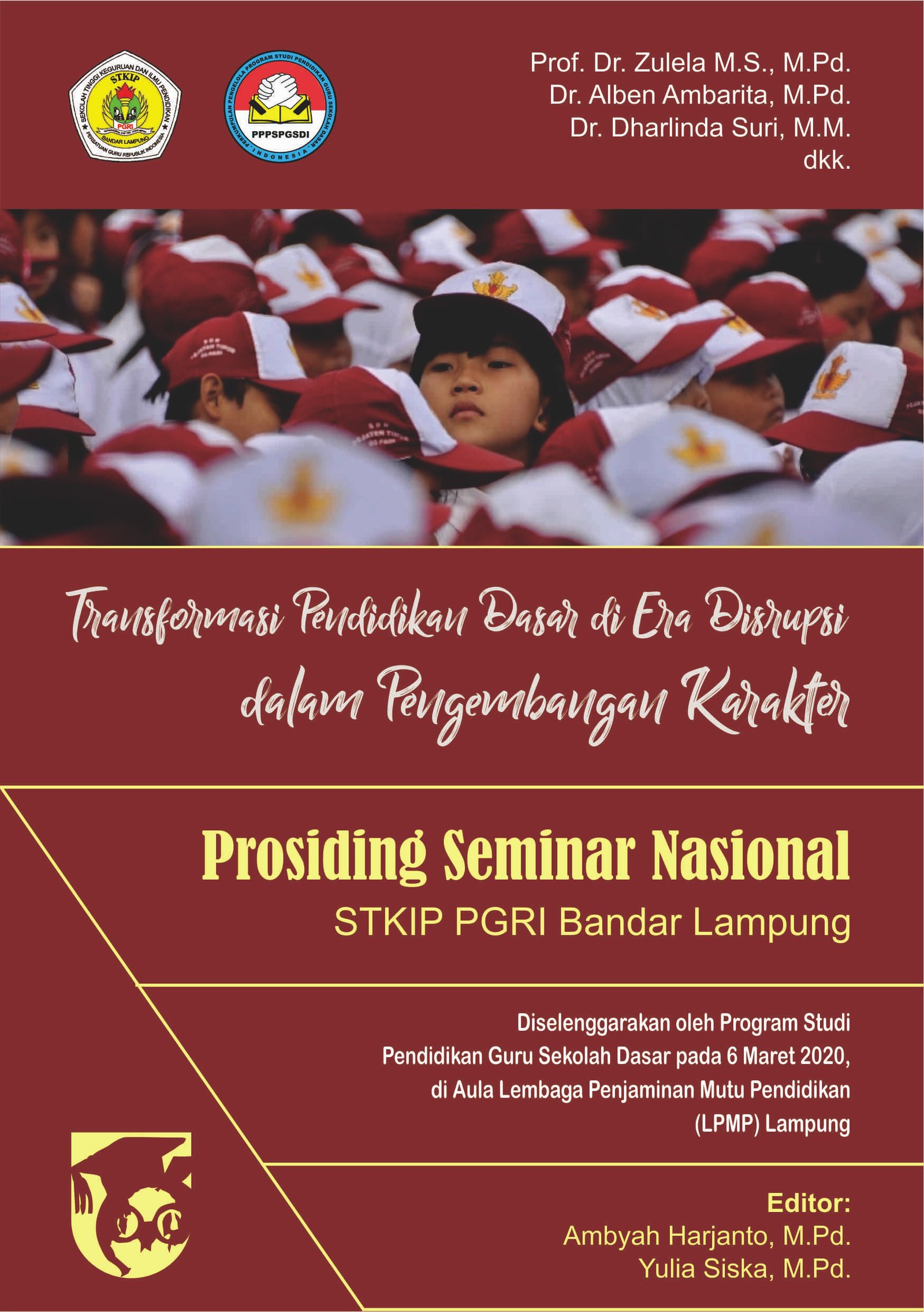 Downloads
How to Cite
Simarmata, M. Y. . (2022). PEMBELAJARAN KETERAMPILAN MENYIMAK MENGGUNAKAN METODE COOPERATIVE LEARNING DI SEKOLAH DASAR NEGERI 42 PONTIANAK. Prosiding Seminar Nasional STKIP PGRI Bandar Lampung, 2(1), 89–98. Retrieved from https://proceeding.stkippgribl.ac.id/index.php/semnas/article/view/28